No prior knowledge is required to join the course. All you need is the willingness to learn and adapt. This course will not hold your hand through learning to code, it will teach you what to practice, where to go, and how to rapidly progress.
I dedicated a year of my time to do hands on research with programming. I started with absolutely no knowledge in the area and now easily make six figures and have a full time developer position. This course will help you get on the right track to get to my position in less than 12 months.
My learning techniques and ethics have proven to be extremely valuable, take the time and small investment to learn and grow from them. Through our group networking Slack chat I regularly post opportunities to work directly with me and my clients.
I run a full-scale six figure plus development agency actively recruiting new developers. My goal is to get you to be the best you can and either create your own business, improve at your current job, or integrate directly with me.
There are 5 lessons on average per week. As soon as you sign up your schedule will begin. All course lessons may not be immediately visible here as we are actively uploading and recording new content.
Still not sure about it? Schedule a meeting with me 100% for free. I will talk you through the entire process and even get to know you! I want you to be successful. Without your success, I can't be successful.
Your Instructor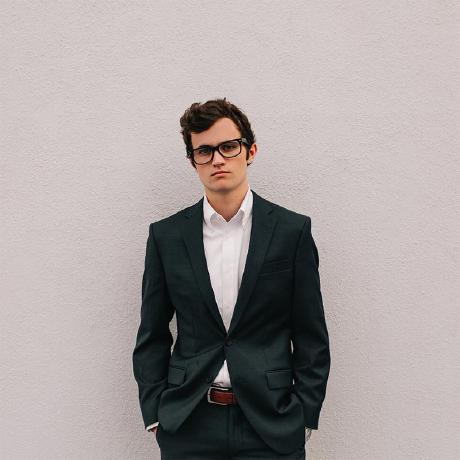 Drive
I had a different life in mind for myself when I started. I wanted freedom from the average, prosperity and happiness. I pushed myself day after day to craft the perfect plan and path for developers to reach their maximum potential.
Passion
Programming is one thing, having a passion for it is another. I believe in the beauty and art of code and technology. I focus on bringing out the love for technology in others which in turn grows my love for the industry.
Innovation
Innovation is a major key behind being successful in the tech industry. I've researched, developed and tested hundreds of innovative methods in development and business. My goal is to spread my bank of knowledge to you.
Frequently Asked Questions
When does the course start and finish?
The course starts as soon as you sign up. You will get instant access to lessons and all of our private resources. We actively release new content and resources monthly to members.
How long do I have access to the course?
The course is a subscription, as long as you are subscribed you will have access to the content and resources!
How does the course stay personal?
Not only do we have a private slack channel but I meet with students every single week on our live streams and you have the opportunity to schedule one on one meetings with me and my software agency developers.
Will I get a job after taking this?
Dozens of students have finished the SM course and gotten placed. That being said, it is up to you to utilize the knowledge and connections I give you. I will help and guide you to get you to that point. We help connect you with employers like myself and through recruiting agencies.
How much money can I make from this?
To put things in perspective, my agency will do $400,000 in 2019 if we don't acquire a single new client, which is highly unlikely :) The opportunity to make money with what I teach is insane. I've mastered the art of client acquisition and product delivery to a tee. Average entry level developer salaries are between $75-100k/year depending on your location.